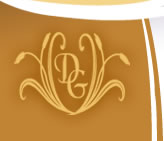 Our Tradition
In 1940, the DeFriest Family began their tradition of servicing the needs of North Fork families with the establishment of their first funeral home on Youngs Avenue in Southold Village.

David I. DeFriest and Marguerite Albertson DeFriest, the founders, were natives to the North Fork having been residents of the Southold and Riverhead communities prior to their marriage. Several years later, the funeral home relocated to its present location in the Historic District of Southold Village at 51400 Main Road. It was in that very same home that David and Marguerite lived and raised their children, David E. and Shirley.

In 1959, the DeFriest Funeral Home grew with the establishment of a funeral home in Mattituck Village to better serve the families that resided in the western portion of Southold Town and those living in Riverhead Town. In 1989, they purchased the only funeral home on Shelter Island which had been owned and operated by the Ambrose and Stewart Havey Families of Shelter Island and Yonkers, New York.

In 1971, David E. DeFriest, became licensed as a New York State Funeral Director and joined his father and his mother, who was a NY State Licensed Funeral Director and a registered nurse, in the operation of the family funeral home. In 1983, Joseph S. Grattan joined the firm, and nineteen years later, the family sold their interest in the firm to him. It is now known as the DeFriest Grattan Funeral Home and The Shelter Island Funeral Home respectively. The DeFriest's, however, are associated with the firm and serve as directors and managers of the funeral homes.

Today, the funeral home is owned and operated by Joseph S. Grattan who carries on the long-standing tradition of dedicated service, - established by the DeFriest Family.